Senior Software Engineer - Lotus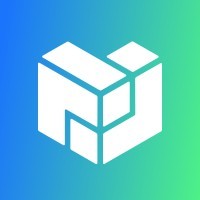 Protocol Labs
Software Engineering
Remote
Posted on Tuesday, January 31, 2023
About Protocol Labs
Protocol Labs drives breakthroughs in computing to push humanity forward. Protocol Labs is a product-development lab, but behind the protocols and tools we build, behind the research and implementations, are passionate people, teammates, and community members. Most teams in the Protocol Labs Network are fully distributed and work remotely around the world. Engineers, researchers, and operators work in the open to improve the internet — humanity's most important technology — as we explore new advances at the intersection of many exciting fields (web3, cryptography, networks, distributed systems) and cultures (startups, research, open-source, distributed work).
About Filecoin and Lotus
Filecoin is a crypto-based distributed storage network that aims to store humanity's most valuable information. The Filecoin network uses advanced cryptography to store over 15 exabytes of data and verify its continued storage every day! Lotus is the Go-based reference implementation of the Filecoin protocol. Lotus nodes power the blockchain consensus layer of the network, receive data from storage clients, and run cryptographic proofs on that data.
As Senior Engineer for Lotus at Protocol Labs, you will....
Work on the architecture and development of the reference implementation of the Filecoin protocol as it relates to protocol consensus, governance, security, and scalability.

Your role will have a major impact on the entire Filecoin ecosystem, as your work enables and protects the network consensus, and sustains the onboarding of new storage onto the network.

Serve as a technical leader providing guidance to the team, anticipating issues, and ensuring we maintain a high bar of quality.

Work with a vibrant open source community for user feedback and adoptions.

Be responsible for both hands-on coding and architecture work.
You may be a fit for this role if you have....
A strong passion for blockchain technology and trustless systems.

5+ years (10+ preferred) of experience working as a software engineer on distributed systems and data storage.

Experience developing on-premises software.

Programming experience and proficiency with Go is ideal, but programming experience in one or more of the following is required: Rust, C, C++, Haskell, Java, Scala, Python, Clojure.

Ability to analyze and improve the design of complex computation systems.

Ability to evaluate new components and dependencies keeping in mind long-term maintenance and deployment requirements.

Excellent written and verbal communication skills.

Pragmatic "get it done" attitude and the ability to provide and receive constructive feedback.

BSc degree in Computer Science, Electrical & Computer Engineering, or related field, or equivalent practical experience (though a "traditional" education or degree is NOT required).
What's it like to work at Protocol Labs?
Protocol Labs' mission is to improve humanity's most important technology, the Internet. We build protocols, systems, and tools to improve how it works. Today, we are focused on how we store, locate, and move information. Our projects include IPFS, Filecoin, libp2p, and more.

As a distributed team, we hire anywhere in the world, and at various levels of experience (entry, senior, staff). We look for people with unique perspectives and diverse backgrounds.
The base pay for this position currently ranges from $217,000 to $297,000, plus cryptocurrency, equity, and opportunities for upside through performance rewards in cryptocurrency and equity. The base pay is based on a number of factors and may vary depending on job-related knowledge, experience, skills, abilities, training, and education. We also have a great benefits package, including parental and other forms of leave, contributions to your retirement, and unlimited time off. For U.S.-based employees, we also provide competitive health, dental, and vision coverage for you and your family.

#LI-Remote


GDPR for Job Applicants and Candidates
When you apply to a job on this site, the personal data contained in your application will be collected by Protocol Labs, Inc. ("Protocol Labs"), which is located at 427 N Tatnall St #51207, Wilmington, Delaware 19801 and can be contacted by emailing legalrequests[at]protocol.ai. Protocol Labs' data protection team can be contacted via legalrequests[at]protocol.ai. Your personal data will be processed for the purposes of managing Protocol Labs' recruitment related activities, which include setting up and conducting interviews and tests for applicants, evaluating and assessing the results thereto, and as is otherwise needed in the recruitment and hiring processes. Such processing is legally permissible under Art. 6(1)(f) of Regulation (EU) 2016/679 (General Data Protection Regulation) as necessary for the purposes of the legitimate interests pursued by Protocol Labs, which are the solicitation, evaluation, and selection of applicants for employment.
Your personal data will be shared with Greenhouse Software, Inc., a cloud services provider located in the United States of America and engaged by Protocol Labs to help manage its recruitment and hiring process on Protocol Labs' behalf. Accordingly, if you are located outside of the United States, your personal data will be transferred to the United States once you submit it through this site. Because the European Union Commission has determined that United States data privacy laws do not ensure an adequate level of protection for personal data collected from EU data subjects, the transfer will be subject to appropriate additional safeguards.
Your personal data will be retained by Protocol Labs as long as Protocol Labs determines it is necessary to evaluate your application for employment or to assist in the hiring process. Under the GDPR, you have the right to request access to your personal data, to request that your personal data be rectified or erased, and to request that processing of your personal data be restricted. You also have the right to data portability. In addition, you may lodge a complaint with an EU supervisory authority.