Technical Program Manager, Spaceport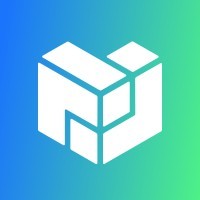 Protocol Labs
IT, Operations
Remote
Posted on Friday, January 27, 2023
About Protocol Labs
Protocol Labs is a research and development laboratory that has built and scaled multiple projects that have made great contributions to the web3 ecosystem. To fuel our next phase of growth, we've created a new team — Network Services — to provide services and capabilities that our projects and the broader ecosystem can leverage, including design, video, events, operations, content, IT, and more.
About the Protocol Labs Network
The Protocol Labs Network (PLN) is a community of open-source teams, projects, and organizations focused on researching, developing, and deploying network protocols to improve humanity's most influential technology, the Internet. The groups are supported by Protocol Labs (PL) through grants and investments – think of it as a VC + crypto fund model – and are built on top of PL's layer 0 and layer 1 protocols, such as IPFS, IPLD, Filecoin, libp2p, etc. As this ecosystem grows, these projects invest in the network itself, and the network grows along with it, which in turn benefits and incentivizes this ongoing evolution of Web2 to Web3. PLN is made up of 450+ projects, companies, and organizations.
About the role
We seek talented human catalysts with a passion for guiding teams to deliver quantifiable results in a structured process, interfacing with stakeholders and consumers of the tech products, and ensuring that these results support Protocol Labs' topline objectives.
We are hiring a Technical Program Manager, with a strong background in Product Management to help drive and coordinate the development of our work at Protocol Labs - Spaceport's mission is to provide PL network teams and members with curated resources, connections, and services to help them build and scale web3 enterprises.
In this role, you will engage with experienced interdisciplinary teams to define, design, and build resilient systems for tomorrow's web. You will help define & drive key initiatives that improve the experience & effectiveness of the technical members & teams in the Protocol Labs ecosystem. You will work closely with cross-functional stakeholders to drive key aspects of product definition, execution, testing, and delivery. You must be responsive, flexible, and able to succeed in a fast-paced environment.
You will be responsible for creating & managing project plans &key milestones. You will work with the product manager & product lead to derive the product requirements and obtain executive approval. This role will drive and motivate the cross-functional team to deliver the product(s) as per requirements. You will be responsible for the coordination and management of different working groups & network teams to deliver on the plan.
Musts
Product sense

Skilled in researching, distilling & presenting user needs to multiple types of stakeholders.

Solution-oriented with the ability to self-start on proof of concepts & hypothesis testing.

Deep thinker. Gleans into nth-order effects & implications of solutions at hand. Helps drive teams towards the optimal solution tradeoffs.

Analytical & critical thinking

Ability to understand & convey complex technical problems & solutions.

Drive team decision-making on technical decisions and ensure that appropriate resources are employed to deliver high-quality results.

Identify, assess, track and mitigate issues and risks at multiple levels.

Data-informed & metrics-driven approach to goals & project execution.

Execution

Hyper-focused on execution & impact of the projects.

Ability to lead several projects at a time with clear objectives & deliverables.

Lead cross-functional project meetings, communication, and decision-making.

Lead milestone reviews & present project status to the executive team.

Keep program/project artifacts up to date and manage project document repository.
Shoulds
Lead cross-functional development of project teams across the full PDLC.

Be accountable for the team's execution of a roadmap and clarity on the what, why, and how to meet their objectives.

Able to flesh out product design spec(s).

Help determine the resource needs of the team & prioritize the backlog/issues with the team.

Ensure the team makes effective and timely decisions.
Nice to have
Knowledge of web3 & blockchain technology.

Prior experience working with multiple teams, founders & executive leadership

Experience working in Open Source projects

Proven success in influencing and developing productive working relationships with diverse technical teams and stakeholders
What's it like to work at Protocol Labs?
Protocol Labs' mission is to improve humanity's most important technology, the Internet. We build protocols, systems, and tools to improve how it works. Today, we are focused on how we store, locate, and move information. Our projects include IPFS, Filecoin, libp2p, and more.
As a distributed team, we hire anywhere in the world, and at various levels of experience (entry, senior, staff). We look for people with unique perspectives and diverse backgrounds.
The base pay for this position currently ranges from $188-261k, plus cryptocurrency, equity, and opportunities for upside through performance rewards in cryptocurrency and equity. The base pay is based on a number of factors and may vary depending on job-related knowledge, experience, skills, abilities, training, and education. We also have a great benefits package, including parental and other forms of leave, contributions to your retirement, and unlimited time off. For U.S.-based employees, we also provide competitive health, dental, and vision coverage for you and your family.
#LI-Remote
#LI-SV1
GDPR for Job Applicants and Candidates
When you apply to a job on this site, the personal data contained in your application will be collected by Protocol Labs, Inc. ("Protocol Labs"), which is located at 427 N Tatnall St #51207, Wilmington, Delaware 19801 and can be contacted by emailing legalrequests[at]protocol.ai. Protocol Labs' data protection team can be contacted via legalrequests[at]protocol.ai. Your personal data will be processed for the purposes of managing Protocol Labs' recruitment related activities, which include setting up and conducting interviews and tests for applicants, evaluating and assessing the results thereto, and as is otherwise needed in the recruitment and hiring processes. Such processing is legally permissible under Art. 6(1)(f) of Regulation (EU) 2016/679 (General Data Protection Regulation) as necessary for the purposes of the legitimate interests pursued by Protocol Labs, which are the solicitation, evaluation, and selection of applicants for employment.
Your personal data will be shared with Greenhouse Software, Inc., a cloud services provider located in the United States of America and engaged by Protocol Labs to help manage its recruitment and hiring process on Protocol Labs' behalf. Accordingly, if you are located outside of the United States, your personal data will be transferred to the United States once you submit it through this site. Because the European Union Commission has determined that United States data privacy laws do not ensure an adequate level of protection for personal data collected from EU data subjects, the transfer will be subject to appropriate additional safeguards.
Your personal data will be retained by Protocol Labs as long as Protocol Labs determines it is necessary to evaluate your application for employment or to assist in the hiring process. Under the GDPR, you have the right to request access to your personal data, to request that your personal data be rectified or erased, and to request that processing of your personal data be restricted. You also have the right to data portability. In addition, you may lodge a complaint with an EU supervisory authority.