Startup Operator, ConsensusLab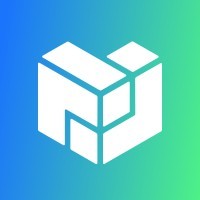 Protocol Labs
Remote
Posted on Friday, January 20, 2023
Key Summary
Lead the productization of InterPlanetary Consensus (IPC) to unleash unprecedented blockchain scalability in the Filecoin Network.
About ConsensusLab
ConsensusLab is a research group in Protocol Labs Research that focuses on consensus and related distributed computing problems that lie at the heart of decentralized systems. We explore fundamental problems of coordination, consistency, and scalability, and help engineering teams by addressing key bottlenecks in operational systems and networks (such as Filecoin, IPFS and libp2p). We collaborate with academia and the wider open-source community to deliver world-class research in understanding how decentralized systems scale and interconnect.
As a Startup Operator at ConsensusLab, you will…
Partner with R&D stakeholders during the late stages of the research-to-deployment pipeline to craft the product launch and growth plan for the Interplanetary Consensus (

IPC

) scaling framework, including aspects of developer adoption, growth, and builder satisfaction.

Work with the team to set KPI targets for 2023 and 2024.

Build a GTM plan for IPC's deployment, from early adoption paths via key user segments and early adopter communities to diffusion across ecosystems, including marketing and ecosystem plans.

Drive the product roadmap to ensure product-market fit, including which features to implement, for which users, and in what order.

Drive growth in builder adoption by raising awareness of IPC, its capabilities, and the ways in which it enables new use cases.

Develop and leverage deep expertise in blockchain scalability to collaborate with stakeholders on the development of materials including a paper, medium/blog articles and videos illustrating the contrast & benefits of IPC to prior approaches

Collaborate across team boundaries to map Saturn and Compute Over Data use cases to IPC's roadmap and leverage cross-functional capabilities to accelerate market adoption.

Ensure developer docs meet the needs of builders.
You may be a fit for this role if you have…
Experience as a startup business leader setting business-level KPI directions and leading a team of 20+ to deliver against them, including driving significant decision-making and prioritization throughout the execution process.

Experience defining multi-faceted go to market roadmaps, including harnessing and driving product requirements and business development modes mapped with cross functional teams such as devrel, marketing, and partnerships.

Experience with ecosystem development from early adopters to scaled developer communities in Web3, with the ability to map out and design for an ecosystem of users/stakeholders such as smart contract developers, chain developers, and ecosystem partners.

Experience establishing large high value corporate partnerships.
Experience bringing a Web3 developer product to market and the depth to inform an understanding IPC's use cases, both within the PL ecosystem and broader Web3 space.
Experience working with developer communities to represent the "voice of the user" on the R&D team.
Pre-existing knowledge of the chain scalability space or the ability to quickly become an expert on the product and the capabilities of the various approaches ( L2/L3s, ZK, rollups, etc.).
The ability to leverage a personal network and L2 community knowledge to advocate for specific product features within IPC to meet ecosystem needs.
A personal mission and values compatible with core PL and CL values, including Web3 and decentralization.
Passion, self-drive, and systems thinking.
Bonus points…
Professional experience in consensus, L2 networks, or blockchain scaling projects.

Background in CS or Software Engineering, or equivalent technical depth.

Experience with startup accelerator communities and ecosystems.

Experience leading fundraising & monetization within web3.

Experience in an applied research setting.

Professional experience in data science and analytics.

Experience with open-source communities and projects.

Previous experience with the Protocol Labs ecosystem (e.g. Filecoin, IPFS, or libp2p).
What's it like to work at Protocol Labs?
Protocol Labs' mission is to improve humanity's most important technology, the Internet. We build protocols, systems, and tools to improve how it works. Today, we are focused on how we store, locate, and move information. Our projects include IPFS, Filecoin, libp2p, and more.
As a distributed team, we hire anywhere in the world, and at various levels of experience (entry, senior, staff). We look for people with unique perspectives and diverse backgrounds.
The base pay for this position currently ranges from $226,000 to $261,000, plus cryptocurrency, equity, and opportunities for upside through performance rewards in cryptocurrency and equity. The base pay is based on a number of factors and may vary depending on job-related knowledge, experience, skills, abilities, training, and education. We also have a great benefits package, including parental and other forms of leave, contributions to your retirement, and unlimited time off. For U.S.-based employees, we also provide competitive health, dental, and vision coverage for you and your family.
#LI-Remote
#LI-JM1
GDPR for Job Applicants and Candidates
When you apply to a job on this site, the personal data contained in your application will be collected by Protocol Labs, Inc. ("Protocol Labs"), which is located at 427 N Tatnall St #51207, Wilmington, Delaware 19801 and can be contacted by emailing legalrequests[at]protocol.ai. Protocol Labs' data protection team can be contacted via legalrequests[at]protocol.ai. Your personal data will be processed for the purposes of managing Protocol Labs' recruitment related activities, which include setting up and conducting interviews and tests for applicants, evaluating and assessing the results thereto, and as is otherwise needed in the recruitment and hiring processes. Such processing is legally permissible under Art. 6(1)(f) of Regulation (EU) 2016/679 (General Data Protection Regulation) as necessary for the purposes of the legitimate interests pursued by Protocol Labs, which are the solicitation, evaluation, and selection of applicants for employment.
Your personal data will be shared with Greenhouse Software, Inc., a cloud services provider located in the United States of America and engaged by Protocol Labs to help manage its recruitment and hiring process on Protocol Labs' behalf. Accordingly, if you are located outside of the United States, your personal data will be transferred to the United States once you submit it through this site. Because the European Union Commission has determined that United States data privacy laws do not ensure an adequate level of protection for personal data collected from EU data subjects, the transfer will be subject to appropriate additional safeguards.
Your personal data will be retained by Protocol Labs as long as Protocol Labs determines it is necessary to evaluate your application for employment or to assist in the hiring process. Under the GDPR, you have the right to request access to your personal data, to request that your personal data be rectified or erased, and to request that processing of your personal data be restricted. You also have the right to data portability. In addition, you may lodge a complaint with an EU supervisory authority.