Your role not listed? Apply here!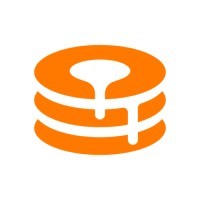 Maple Finance
Remote
Posted on Saturday, April 3, 2021
About Maple
Developed to solve the inefficiencies seen in traditional systems. Maple brings the corporate credit market 100% on-chain removing time and cost frictions, and executed on blockchains for immutability.
Maple Finance is infrastructure for experts (pool delegates) to run on-chain lending businesses. There are three core customers, Borrowers, Lenders and Pool Delegates. Maple offers Borrowers transparent, capital-efficient financing. For Lenders, a sustainable yield source through lending to diversified pools of premium institutions. Loans are managed and underwritten by sophisticated teams of credit analysts called Pool Delegates, who assess credit-worthiness and set loan terms with Borrowers.
The Team
We are scaling in a big way and will be for some time to come
Throughout the coming 18 months we have plans to grow across the organisation. New departments will be formed, new teams created within them and we will be expanding offerings and features.
We don't want to miss great talent that can help us do that!
If you like the sound of what we are doing, would like to know more and be the first to know when a position opens up, send us your CV by applying here.
What's in it for you
Very competitive base salaries. Paid in your choice of crypto (USDC) or local fiat currency
MPL token allocation, giving you a stake in Maple's long term success
30 days paid time off per year
Fully remote and flexible working giving you the autonomy to live and work your way
Optional access to shared working space at your local WeWork or equivalent
Contract or full time employment opportunities including all local statutory benefits
Fully transparent and collaborative team culture
Funding for personal skills development
Annual team offsite events
Help define the future of Maple and be part of the vision to expand the digital economy
If you subscribe to the values of Maple - Personal Ownership, Focused Execution, User Prioritisation, Innovative Mindset - and want to be part of a collaborative culture focused on bringing Global Finance into the future, then we want to hear from you!
We look forward to receiving your application and will be in touch after having a chance to review.
In the meantime, here are some links to more information about Maple to help you check us out: