Global Head of Marketing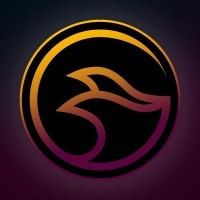 Manta Network
Marketing & Communications
Boston, MA, USA · Remote
Posted on Tuesday, December 14, 2021
Manta Network is looking to round out its team with a Global Head of Marketing to lead its expansion iniatiatives in the blockchain space. We're searching for someone who can bring extensive industry experience to the table, along with a strong network of relevant individuals and thought leaders in the space.
Qualifications
We are looking for a passionate marketing leader with extensive knowledge and experience in the crypto space. The ideal candidate will have a great network within the blockchain industry to help with maximizing each message that we broadcast. The candidate will also possess a strong mind for creating strategy and marketing plans.
Required
Have 2-5 years of working experience in the crypto space and understand the crypto business growth strategy and marketing landscape.
Identify new business and partnership opportunities, develop relations with key projects in the ecosystem and execute partnership programs from start to finish.
Build/ execute on marketing strategy. Identify key markets, establish and manage BD nodes to grow Manta Network's presence through various channels.
Have strong interpersonal communication skills and connections to crypto industry players, and influencers. Yourself as an influencer is a priority.
Have a clear understanding of DeFi and Web3, familiar with Polkadot and Ethereum ecosystems.
Nice to Have
A passion for on-chain privacy
Understanding and/or experience within the Polkadot/Kusama ecosystems, including knowedge of how parachains and auctions work
Experience working on another privacy project in the crypto space
About Us
Manta Network is the plug-and-play privacy-preservation protocol built to service the entire DeFi stack. Built on Substrate to leverage interoperability and zkSNARKs to leverage scalable privacy, Manta Network offers a suite of products and services that enable privacy for blockchain projects include privacy payment MantaPay and privacy decentralized exchange MantaSwap. As part of its own suite of products, Manta Network offers private payment and private decentralized exchange, MantaSwap.
Manta's founding team comprises many US cryptocurrency veterans, professors, and scholars whose experience includes Harvard, MIT, and Algorand. The advisors of Manta include Hypersphere Ventures co-founder Jack Platts, Polychain partner Tekin Salimi, former Web3 Foundation co-founder Ashley Tyson, and Consensys' Shuyao Kong. Manta has previously completed a million-dollar seed round of financing led by Polychain and participated by Three Arrows Capital, Multicoin, Alameda, and Hypersphere. Manta is also a grant fund recipient of Polkadot's official Web3 Foundation. Manta also is an outstanding member of the Substrate Builder Program and the Blockchain Accelerator of the University of Berkeley.
Benefits We Provide
Competitive compensation
Token equity
Top-tier healthcare coverage, vision and dental
Remote work friendly
Unlimited PTO
An inclusive team and environment
Annual conference (academia, instrustry) travel opportunity