Head of People & Talent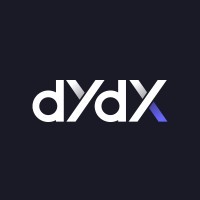 dYdX
Administration, People & HR
New York, NY, USA
Posted on Friday, November 3, 2023
Head of People and Talent
(Location: New York, NY - Onsite)
At dYdX you'll have an opportunity to build state-of-the-art decentralized technology that will redefine global financial markets. By joining us at this early stage you will make fundamental decisions that will shape the course of dYdX.
→ Learn more about working at dYdX and our benefits
ABOUT dYdX:
We've built the world's leading decentralized exchange for advanced trading of crypto assets
dYdX is founded by an ex-Coinbase, ex-Uber engineer, with a Princeton CS background. Our team has previous experience at Google, Bloomberg, Amazon, Lyft, NerdWallet, Facebook and other top companies
We're a world-class team with top backers and advisors, including Andreessen Horowitz, Polychain Capital, Brian Armstrong, Fred Ehrsam, Naval Ravikant, Elad Gil and more
RESPONSIBILITIES:
Work with hiring managers to fill all our outstanding roles timely and strategically
Use data and metrics to debug the end to end recruiting pipeline and identify areas of opportunity
Embody our value of of thinking 10x bigger and execute on solutions that will move the needle on our people and recruiting goals
Stay up-to-date with industry trends, emerging technologies, and best practices. Have strong first principles thinking and learning capabilities in the fast changing crypto, recruiting, and people landscapes
Create a best in class feedback culture to ensure employees are receiving and giving critical feedback on a frequent basis and in performance reviews
Ensure that experienced and new managers exhibit world class management of our world class employees
Build strong relationships with the team, listen to employee feedback and identify areas where we can improve the employee or workplace experience
Work closely with leadership and serve as an advisor for people challenges, change management, org structures, and communication management
Ensure strong retention on the team by coaching team members on growth and development as well as proactively evaluating compensation
Ensure administrative HR activities (i.g. visa processing, employee onboarding, offboarding, etc.) are running smoothly
Ensure we have best in class infrastructure (office space, environment, etc.)
Be a respected role model for the team to reference and learn how to be a great people leader
Provide best in class guidance and mentorship to the recruiting and people team, promoting continuous learning and professional development
Hire and mentor top quality team members in the future and be the major owner of team structure
Be an A+ manager and culture carrier to continue to grow and motivate the team over time
REQUIREMENTS:
8-10+ years of proven experience in human resources, talent acquisition, and people leadership, ideally within a dynamic and fast-paced industry
Strong understanding of recruiting processes, HR best practices, and employment regulations
Exceptional communication, management, and interpersonal skills
Data-driven and analytical mindset, with a strong ability to interpret and act on HR metrics
Strong first principles thinking and adaptability to navigate the dynamic crypto industry from a recruiting perspective
Adaptability and a commitment to staying up to date on industry trends
A track record of building and nurturing high-performing teams
Experience executing in a fast-paced and fluid startup environment
Ruthless prioritization - you zero in on what matters and move quickly in order to learn and iterate
Extreme ownership - you are proactive in driving momentum on strategic initiatives and thrive in ambiguity
Must be located in New York, NY or be willing to relocate to New York, NY
NICE TO HAVES:
You have a strong interest in crypto or have worked in crypto
Experience working at a fintech company or startup
Salary range for this role is $225K to $275K USD (NY). Compensation subject to experience and location. Published salary bands pursuant to transparency laws, and do not include possible variable compensation such as annual merit increases, bonus eligibility, commission, or equity incentive.