Senior UI/UX Designer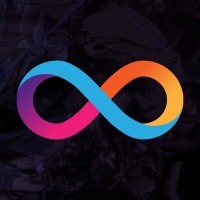 DFINITY
Design
Zürich, Switzerland
Posted on Wednesday, December 21, 2022
With more user facing products and user adoption, DFINITY is looking for a creative, experienced, and collaborative UI/UX lead to join our team and accelerate the adoption of the Internet Computer blockchain.
About You:
You over analyze the usability every website you visit

You have built web applications - both for desktop and mobile (a link to a portfolio is appreciated). Our main focus is Web apps, but mobile experience is a plus

You live and breathe design, aesthetics, intuitive UX

You understand the purpose and the underlying technologies of the user facing apps and strive for making them appealing and simple to use

You optimize your workflow for iterations rather than "the one end-all design". There is always room for improvement and a next step to take

You are fearless. You have jumped in and designed for different platforms or audiences. Crypto/Blockchain experience is a big plus. We are an ambitious startup and our UI/UX is one of the main drivers for the adoption

You hear and appreciate opinions and tastes of different parties. You can reconcile all inputs, synthesize a good solution, and can explain why this is the right approach.
You have knowledge and understanding of various design systems, frontend frameworks, and processes for implementing user-facing software

You know basic front-end: HTML, CSS, JS, but are looking for a place where you can flex your software muscle
Responsibilities:
As a UI/UX lead, you will work towards creating a world-class user experience. You will be shaping up the major user-facing components of the Internet Computer ecosystem in the areas of governance and identity user experience (wallets, authentication systems, DeFi). Your responsibilities include:
Improve UI/UX of the existing functionality and developing UI/UX for new features for system dapps like Internet Identity and NNS Frontend

Conduct usability testing and help identify priorities for usability improvements

Work with the leadership and product teams to shape the product and brand strategy of the system user-facing dapps

Create storyboards, wireframes and screen flows

Work very closely with frontend developers (we use Svelte framework) to ship UX features and improvements

Partner with the Design and Editorial teams to scope and execute an end-to-end digital content strategy and brand identity
About DFINITY and the Internet Computer:

The Internet Computer is the fastest and only infinitely scalable general-purpose blockchain — incubated and launched by the DFINITY Foundation in May 2021. A team of over 200 world-renowned cryptographers, distributed systems engineers, and programming language experts have taken on the massive technological challenge of building, maintaining, and continuously improving a 'world computer' powerful enough to host Web3 dApps, DeFi, games, NFTs, social media, and metaverse projects.
DFINITY was founded in 2016 by entrepreneur and crypto theoretician, Dominic Williams, and attracted interest and financial contributions from early members of the Ethereum community. Later, top-tier institutions such as Andreessen Horowitz, Polychain Capital, and SV Angel backed the Internet Computer in a collective effort to help build out Web3.
All qualified applicants will receive consideration for employment without regard to race, color, religion, gender, gender identity or expression, sexual orientation, national origin, genetics, disability, age, or veteran status.