Field Network Technician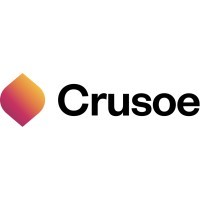 Crusoe
Roosevelt, UT, USA
Posted on Wednesday, April 26, 2023
Crusoe Energy is on a mission to unlock value in stranded energy resources through the power of computation.
We aim to align the long term interests of the climate with the future of global computing infrastructure. As data centers consume an exponentially growing power footprint to deliver technology to all connected devices, we are inspired by making sure that the energy meeting that demand is sourced in an environmentally responsible fashion. Crusoe co-locates mobile data centers with stranded energy resources, like flare gas and underloaded renewables, to deliver low-cost, carbon-negative distributed computing solutions. Crusoe Cloud is a managed cloud services platform powered by stranded energy that enables climate-friendly innovation in computationally intensive fields including artificial intelligence, graphics rendering and computational biology.
About the Role:
You will be responsible for installing, decommissioning and troubleshooting network equipment and circuits. This includes fiber, cables, switches, servers, firewalls, microwave equipment, transport equipment and other critical equipment. You'll manage the data center and outside plant networks on our Digital Flare Mitigation sites, including metro and long haul fibers. There will be opportunity for hands-on and formal training to improve and expand your skills.
A Day in the Life:
Install, provision, configure, test, and maintain servers, routers, switches, and other hardware
Liaise with telecommunication vendors at NOC level for commissioning Ethernet PtP services, Internet Access, and dark fiber circuits
Monitor devices using provided tools, respond to alerts, and configure monitoring for new devices
Assist in installation and maintenance of the microwave network
Prepare and install custom cables and fibers
Prepare and update system documentation
Responsible for asset management: process deliveries and replenish consumables. Coordinate shipping and receiving of materials
Operate and maintain tools, multimeters, network test sets, AC and DC power equipment, fiber optic cable locating equipment.
Diagnose, troubleshoot, and repair our core network. Removes and replaces defective equipment, tracks spares and ensures repair
Perform preventive/scheduled maintenance and inspections on equipment and on the critical infrastructure including, but not limited to: HVAC systems and DC Power Plants
Install, test and turn up of circuits
Maintain site security, organization and cleanliness
24 hour On-call on a rotational basis, and overtime as required as dictated by the business.
You Will Thrive In This Role If:
2+ years' experience working on installation, test, and turn-up of a variety of network equipment
Strong hands-on technical background with experience on computer and network gear, support infrastructure (HVAC systems, electrical systems, etc.), as well as knowledge of locating fiber optic cable, right-of-way, and As-Builts.
Experience working on oil & gas drilling sites is a major plus.
Must have strong PC skills and be well versed in Microsoft Windows
Linux command line configuration knowledge and experience
Scripting knowledge such as Bash or Python is a plus
Attention to detail with good organizational capabilities
Ability to prioritize with good time management skills
Willing to travel 10-20% where Crusoe operates (North Dakota, Montana, Colorado, Texas, California)
Must have a valid driver license and an acceptable motor vehicle driving record (MVR)
Reliable transportation to travel when necessary
All job offers are contingent upon receiving a negative drug/alcohol test. This position is subject to random drug testing
Must be able to pass a background check
Embody the Company values
Benefits:
Industry competitive pay
Restricted Stock Units in a fast growing, well-funded technology company
Health insurance package options that include HDHP and PPO, vision, and dental for you and your dependents
Paid Parental Leave
Paid life insurance, short-term and long-term disability
Teladoc
Pet-friendly offices
401(k) with a 100% match up to 4% of salary
Unlimited time off
Cell phone reimbursement
Tuition reimbursement
Subscription to the Calm app
NYDIG - Bitcoin Savings Plan
Company paid commuter benefit; $100 per month
Crusoe Energy is an Equal Opportunity Employer. Employment decisions are made without regard to race, color, religion, disability, genetic information, pregnancy, citizenship, marital status, sex/gender, sexual preference/ orientation, gender identity, age, veteran status, national origin, or any other status protected by law or regulation.