Business Development Manager (Remote / New York, NY)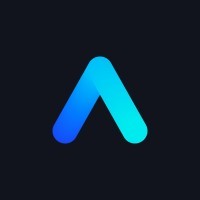 Aleo
Job Functions:
Sales & Business Development
Employment Types:
Full-time
Locations:
New York, NY, USA; Remote
Aleo is seeking a Business Development Manager. Although all roles are remote, we are opening an office in New York City and will be giving priority to people based in New York.
What is Aleo?
Aleo is creating a user experience on the web that is both truly personal and truly private.
We are the leading developer platform for building fully-private, scalable, and cost-effective decentralized applications. Using zero-knowledge cryptography, Aleo moves smart contract execution off-chain to enable new use cases like identity, finance, and gaming, scaling to thousands of transactions per second.
Built on a decentralized and permissionless blockchain, Aleo brings the flexibility of Ethereum with a more scalable architecture that's designed from the ground up for privacy.
Overview of Business Development at Aleo
As a business development manager you will be responsible for developing an active and prosperous ecosystem of value creation on the Aleo network. You will work closely with our Head of Growth, as well as other cross-functional team members, to support existing projects within the Aleo ecosystem. You will also help source and work directly with prospective community members and other partners to get more teams building and using applications on Aleo.
The candidate will be responsible for providing resources to support projects within the Aleo ecosystem and help them capture users. In addition to working with existing ecosystem projects, business development team members are responsible for driving growth by targeting new projects and partners that aren't already building on Aleo or using our products and services. If successful, this candidate will bring new projects, brands and users to the Aleo ecosystem.
We are actively looking for individuals who can help us grow our DeFi, Gaming/NFT, Identity, Machine Learning, DAO and Institutional/Infrastructure communities!
What You Will Be Doing
Identify, source and support developers and other partners that want to build on Aleo.
Work with existing ecosystem projects and partners to help them achieve their goals.
Co-management of the Aleo Community Grants Program.
Help draft grant RFPs and partnership proposals.
Co-manage our business development pipeline and CRM processes.
Structure collaborations between Aleo and prospective projects.
Be a liaison for projects to feel supported with any obstacles they face.
Define strategic priorities and OKRs for yourself and our growing team.
Be an advocate for the Aleo ecosystem and work with product, marketing, and engineering teams to help drive use cases and partnership opportunities.
What We're Looking For
Individuals who are self-starters, have an entrepreneurial mindset and hungry to learn.
Brings existing Web3 and crypto relationships/connections (nice to have).
Fundamental understanding of blockchain and zero-knowledge technology.
Ability to comprehend technical concepts to work closely with partners/builders.
Strong verbal, writing and communication skills.
Familiarity with the existing privacy/zero-knowledge landscape.
Experience in sales or other type of business development roles (nice to have)
Benefits of Working at Aleo
Below is a list of company benefits available to Aleo employees. We are constantly updating them as part of the regular feedback cycle from the team. Please reach out to us if you have a special requirement when applying to a position and we will happily take it into consideration.
Competitive salary, plus equity/token package (negotiated on an individual basis)

Stipends for personal expenses related to quality of life and personal growthFitness, work form home setup, transportation, learning (e.g. online courses), etc…

Full health care coverage

Unlimited vacation policy for full-time employees

Maternity/Paternity leave

Full reimbursement for conferences and global events (transportation, lodging, and tickets)

Regular team off-sites and retreats
How to Apply
Send an email with your resume/CV to anthony@aleo.org. In your email please include a few sentences about why you are interested in and a good fit for the role.
Join Our Community to Learn More:
🖥 Website ~ aleo.org
🐦 Twitter ~ twitter.com/AleoHQ
💬 Discord ~ discord.gg/AleoHQ