Community Manager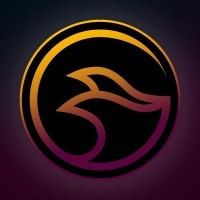 Manta Network
Marketing & Communications
Boston, MA, USA · Remote
Posted on Saturday, April 10, 2021
About Us
Manta Network is the plug-and-play privacy-preservation protocol built to service the entire DeFi stack. Built on Substrate to leverage interoperability and zkSNARKs to leverage scalable privacy, Manta Network offers a suite of products and services that enable privacy for blockchain projects. As part of its own suite of products, Manta Network offers private payment and a private decentralized exchange, MantaSwap.
Manta's founding team comprises many US cryptocurrency veterans, professors, and scholars whose experience include Harvard, MIT, and Algorand. Manta has previously closed a $1.1m seed round led by Polychain.
Who You Are
We are expanding quickly, and so is our community. We need an experienced, focused, and highly motivated community manager to join our team and help us sustain our organic growth. We're looking for someone with:
3+ years of experience as a community manager for other blockchain projects
a deep understanding of how blockchain works
a passion and curiosity for on-chain privacy
proven experience leading and growing communities on Telegram, Discord, Twitter, Reddit, etc.
Nice-to-have:
a deep understanding of the Polkadot ecosystem
a deep understanding of how Polkadot works
an understanding of zk-SNARKs, zero knowledge proofs, and/or other cryptographic/privacy technologies
Benefits We Provide
Competitive compensation
Token equity
Top-tier healthcare coverage, vision and dental
Remote work friendly
Unlimited PTO
An inclusive team and environment
Annual conference (academia, instrustry) travel opportunity
Contact [email hidden] to apply. Please include your resume and a link to your GitHub repo.