Your role not listed here?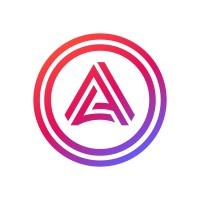 Acala
Remote
Posted on Wednesday, September 1, 2021
About Acala
Acala's mission is to build and nurture the autonomous financial infrastructure of the decentralized web. Delivering on this mission will bring more financial accessibility, opportunity, and prosperity to everyone on the planet through a new, open financial system.
Our core project is the Acala Network itself, which we expect to become the de facto DeFi parachain and stablecoin of the Polkadot ecosystem. Polkadot provides the underlying trust primitives to our parachain, upon which we've built our suite of financial primitives including; decentralized, multi-collateral stablecoin; trustless staking derivatives, and Decentralized Exchange. These primitives will be used by us and other teams to power open DeFi innovations, and remove the need for the intermediaries that inhabit almost every conventional trust-based financial system.
We have secured our support from eminent backers like Polychain, Coinbase Venture, Pantera and many more. Acala began its launch process on December 18, 2021, and we've got regular product launches and tokenomic incentive programs planned throughout 2022, so there's no better time to join the DeFi mission and be a part of the future that we're building...because we're building it for you, too.
NB: For the fastest response to any of our positions, apply directly on our website: acala.network/jobs
About you
We have a selection of jobs posted for the positions that we know we need to fill. But this job post exists for the ones that we aren't focused on yet. If you're reading this it's because your expert skillset, whether technical or not, isn't listed in our current openings or reflected in our current team. Tell us briefly what that skillset is and why you think Acala will require, see bulletpoints below. If you're really an expert then you should have no trouble in identifying why your skillset will help our team to continue their success.
The ideal response to this posting is a well-researched one. Reading about our team and our progress in the Crypto News blogs, and watching our YouTube channel, will help you to formulate a better picture of what your role here could be. And if you truly belong at a Blockchain startup then you will already be familiar with the companies and organisations that Acala has hired people from, and perhaps even those that we are trying to emulate with our business plan. If you're capable of this amount of research to find your next career choice, then we want to hear from you.
What you offer
What is your specialist skill?
Why do startups usually hire a person for that?
Which tools / methods / processes are you an expert in?
Where is the opportunity cost to Acala from not hiring someone to do this?
How would you expect the success of the role to be measured?
What we offer
Competitive contract-based compensation (you'll have to invoice us from wherever you are)
Flexible working hours within Pacific timezones
Collaborative, transparent and empowering work culture
Meaningful work on creating better technologies for a fairer future
Opportunity to work in a multinational, high-performance team with diverse backgrounds
NB:
For the
fastest
response to any of our positions, apply directly on our website:
acala.network/jobs
. For more information on this position, our employment conditions, or anything related to working for Acala, get in touch with our Talent Manager: simon@acala.network
Our Team
With approximately 50 full-time team members working across 8 different countries, our team is truly decentralised. We're some of the leading blockchain innovators, Substrate & Rust engineers, full-stack dApp developers, & Economist Analysts. But we're just people like you, working from our shared desire for a fairer and more inclusive financial system, in direct contrast to the clear shortcomings of the current institutions that run our world.
Our Values
The community we're building is shaped by our values and fuelled by the needs of all humans:
- Inclusion, Care, Trust, and Respect
- Empowerment
- Guidance and Support
- Friendship, Community, Real Relationships
We're building Acala based on a core set of values we believe are in line with the tenets of web3:
- True decentralisation
- Less Trust, More Truth
- Integrity
- Accountability
- Empowering individuals with more autonomy
What We Have Achieved
Acala was founded in 2019 as an early Web3 Foundation grant recipient, and is an ecosystem and education partner of both the W3F and Polkadot. Throughout 2021 we have proven ourselves to be the DeFi hub(s) of the Polkadot Ecosystem & Community by securing the first crowdloan-funded parachain slots on both the Polkadot & Kusama blockchain networks. But even at this, our true work has only just begun...
NOTE: To all external Recruiters who have 'exciting profiles' to share with us, please do so knowing that without signed terms & conditions Acala deem any introductions made to be a complimentary courtesy to the development of the world's Web3 infrastructure. Thank you for your support.